Semco Vertical Machining Centre.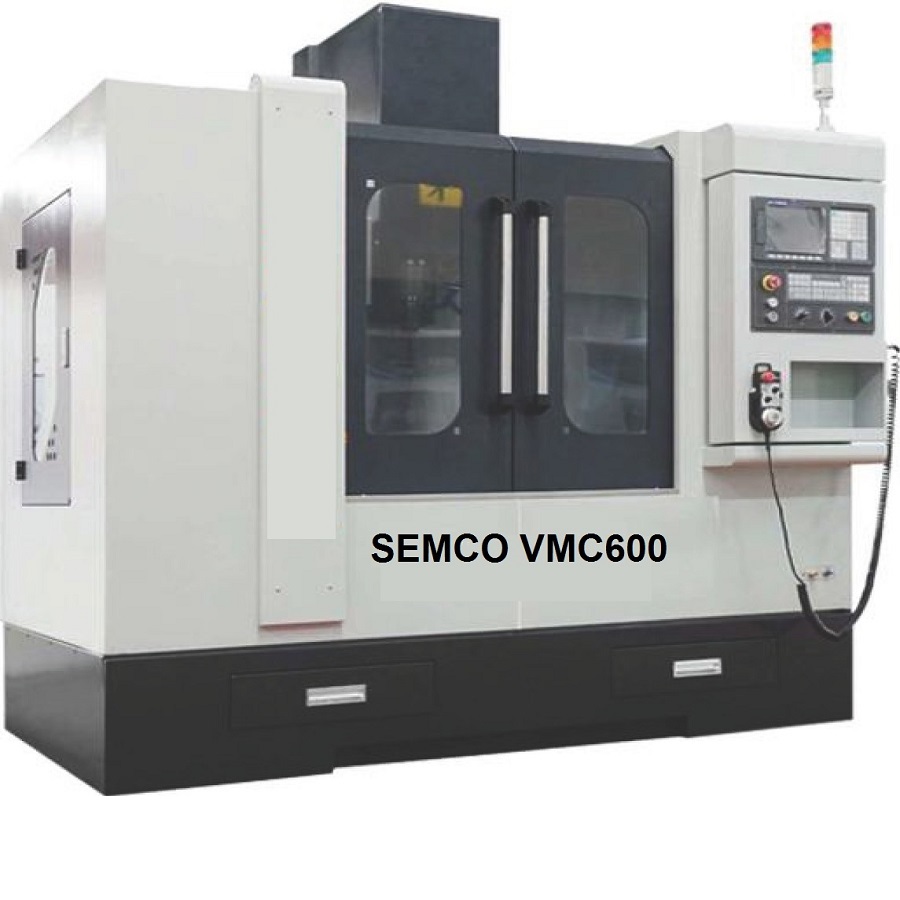 We have an extensive range of vertical machining centre machines and we are proud of our broad knowledge and understanding for in production methods. These machines are built with Linear Rails from HiWin in Taiwan and SKF Bearings from Japan making a high performance reliable production machine. Our choice is extensive and we have definitely got a machine for you, whatever the size and budget. CE & CA Marked.
Controls.
Available with a choice of controls from Fanuc, Siemens, Heidenhain & Fagor. Semco can supply the machine to your requirements at a price that is very competitive.
Specifications.
Axis.
All the axis are servo driven AC motors on to C3 ballscrews from HiWin with Linear rails also from Hiwin giving these machines great speed performance and great accuracy of 0.005 mm. The machines are fully enclosed with front and side doors to enable easy access and a clean working environment.
Gallery.
Vertical Machining Centre Production.
These machining centre's are mainly used in production, but some of our customers have different ideas and use the concept of the VMC to keep the workshop clean. As these machines have fully enclosed guards they make no mess and are easy to clean. So on a one off with all your tools set its easy to produce a part that most world do manually. We can offer probes from Renishaw, Hiedenhain or generic copies to make tools easy to set and to check workpieces.
Delivery and installation.
Our delivery companies can deliver your machine and offload it with a variety of ways. Then either drive it in with a versa lift or skate it in to position. Then once its there our fully trained engineers will level and commission it. Once this is done we will train you in its operation.