Semco Shaping Machine.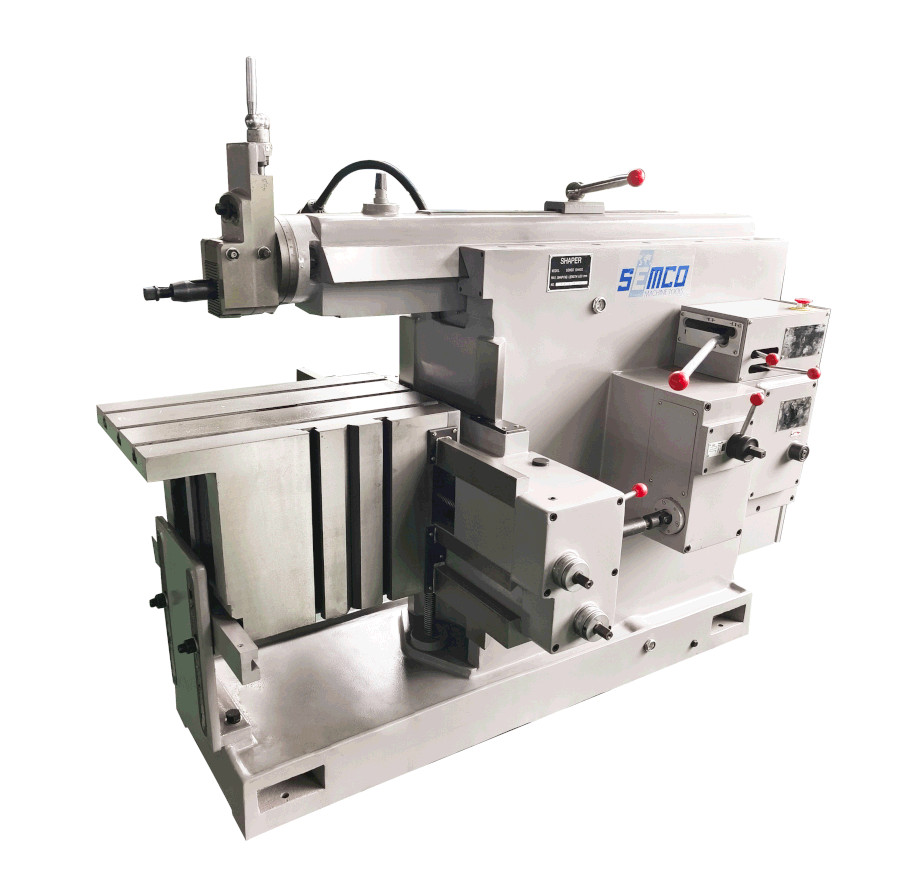 The shaping machine has been used in workshops for a very long time. Used in tool rooms and workshops for making shapes that are hard on other machines. So it has many uses, including slotting, keyways, grooves or blocking out. The shaper is a single point tool machine that reciprocates back and forth taking a cut on each pass. Making it easy to use and understand when making shapes. Available in a range of sizes these machines are a must in all workshops around the world. So give us a call today to discuss your needs. CE & CA Marked.
Available with a range of sizes and options ready for your workshop.
Specifications.
Gallery.
Shaping Machine.
Before the evolution of the milling machine the shaper was used to form solid metal into the required shape. Used in tool rooms & workshops worldwide the shaper became a must have in any workshop.
Delivery & Installation.
Our delivery companies can deliver your machine and offload it with a variety of ways. Then either drive it in with a versa lift or skate it in to position. Then once its there our fully trained engineers will level and commission it. Once this is done we will train you in its operation.