Semco Vertical Bandsaw Machines.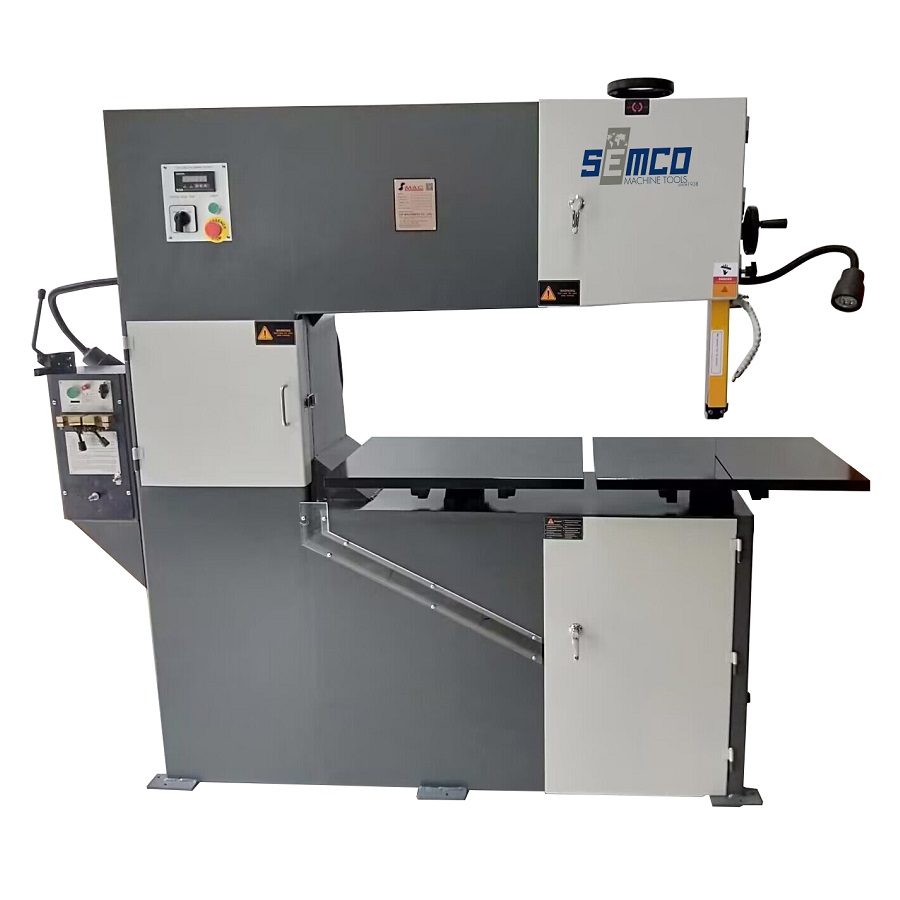 Semco offers a wide range of vertical bandsaw machine for cutting steel and other materials. From the VBS400 though to the VBS1000 which will cut a 2,000 plate, machines come as standard with a blade welder, annealer & shear. We have machines in stock ready to go in various sizes. CE & CA Marked.
Available with a choice of sizes.
Specifications.
Vertical Bandsaw Cutting Metals.
Here at Semco we understand your needs, we can offer special blades for our bandsaws made from Cobalt M42. They cut better, faster and last 10 times longer so improve your saw today by fitting one. Give us a call with your blade size and we will see what we can do.