Semco Vertical Turret Milling Machines.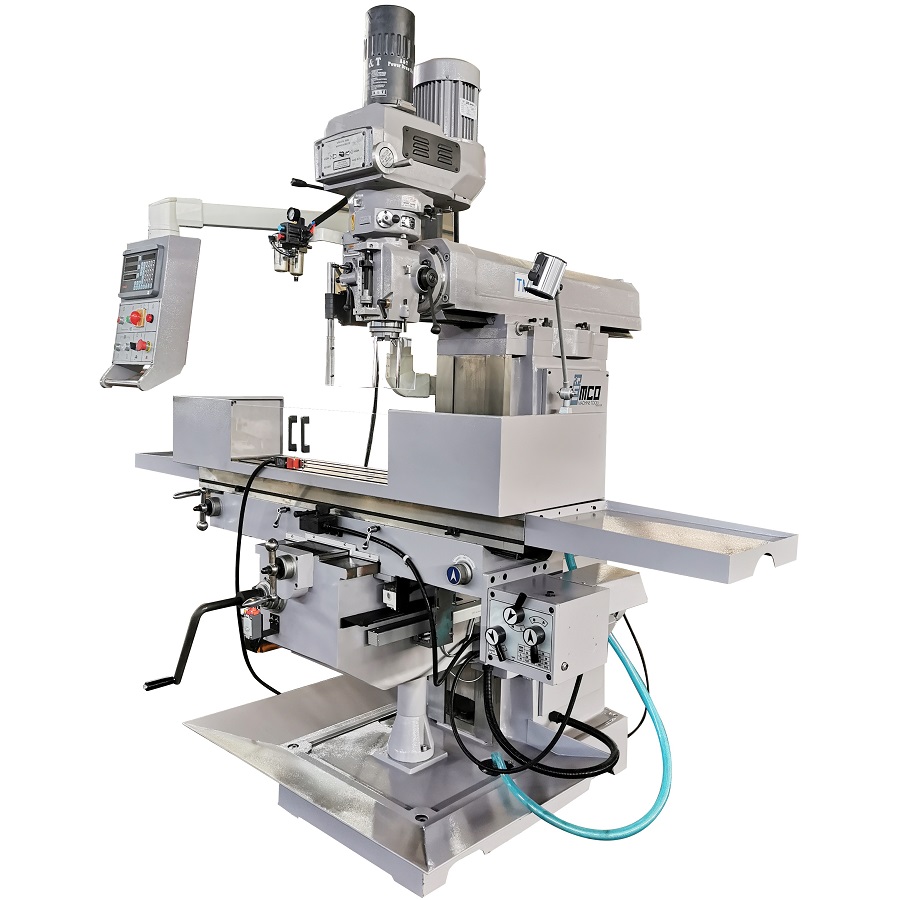 Semco has been supplying vertical turret milling machines for many years and we have built up extensive experience in production methods. These machines are built to a traditional level to be strong and reliable. All machines come as standard with 3 axis digital readout system (DRO), power feed to all 3 axis, a flood coolant system and tray. We now have a new model, the TM1000 has a big 1,000 mm travel in the X axis, mechanical power feed in the X & Y. A very big wide saddle to aid stable machining, more daylight for higher work pieces. So a great new addition to the line up. We can offer machines from stock for a next day delivery service, so give us a call to get yours. CE & CA Marked.
So we can supply the machine to your requirements at a price that is very competitive.
Specifications.
Turret Milling Machine Build.
Both models have square slide ways that are hardened & ground to give accuracy and great wear properties which improves the longevity of the machine. The head is variable speed for ease of use and to make sure you can get the speed you want. Because you can tilt the head left to right 180 deg and front to back 45 deg milling chamfers & tapers is easy, as is drilling an inclined hole. The Milling head also has a feed system for drilling, boring & milling. All the axis have clamps to fix an unused axis tightly.
So in the beginning was the the Bridgeport mill, designed and built originally in the USA. Then in later years two sites were set up in the UK, Leicester & Bridlington and they made over one million machines with millionth being painted gold.
These machines were then copied and improved in the far east making the machines we see today.
Delivery & Installation.
Our delivery companies can deliver your machine and offload it with a variety of ways. Then either drive it in with a versa lift or skate it in to position. Then once its there our fully trained engineers will level and commission it. Once this is done we will train you in its operation.