Semco Radial Drilling Machines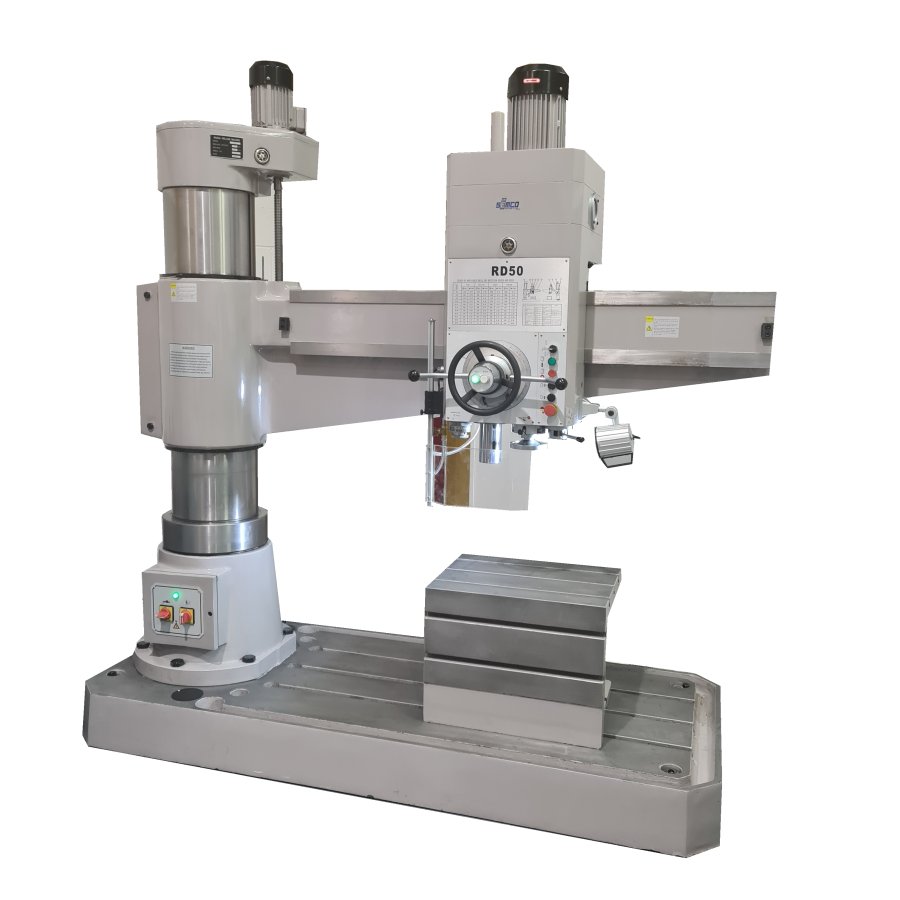 We have a vast experience selling radial arm drilling machines for many years and we have a wealth of knowledge in production methods. These machines are built to a traditional design to be strong and reliable. With sizes from 32 to 80mm capacity and a range of arm lengths we have the machine for you at an affordable price. The clamping mechanism is fully hydraulic giving great stability and control. The controls are mounted on the head to give easy access and operation. Give us a call to discuss your requirements.
Available with a range of sizes and options ready for your workshop.
Specifications & Prices.
Options.
All machines come as standard with a box table. They all have options of a further table being standard or tilting with vises and drill sets.
Radial Arm Drilling Machine History.
The radial drill as they are known were developed back in the 1930's for larger fabrications and workpieces. The capacity of these machines is large with some machine capable of drilling up to 100mm at a 3 meter radius. Working in ship yards and fabrication shops they soon became very important machines. Some variants even ran on rails to extend their capacity.