Semco Radial Drilling Machines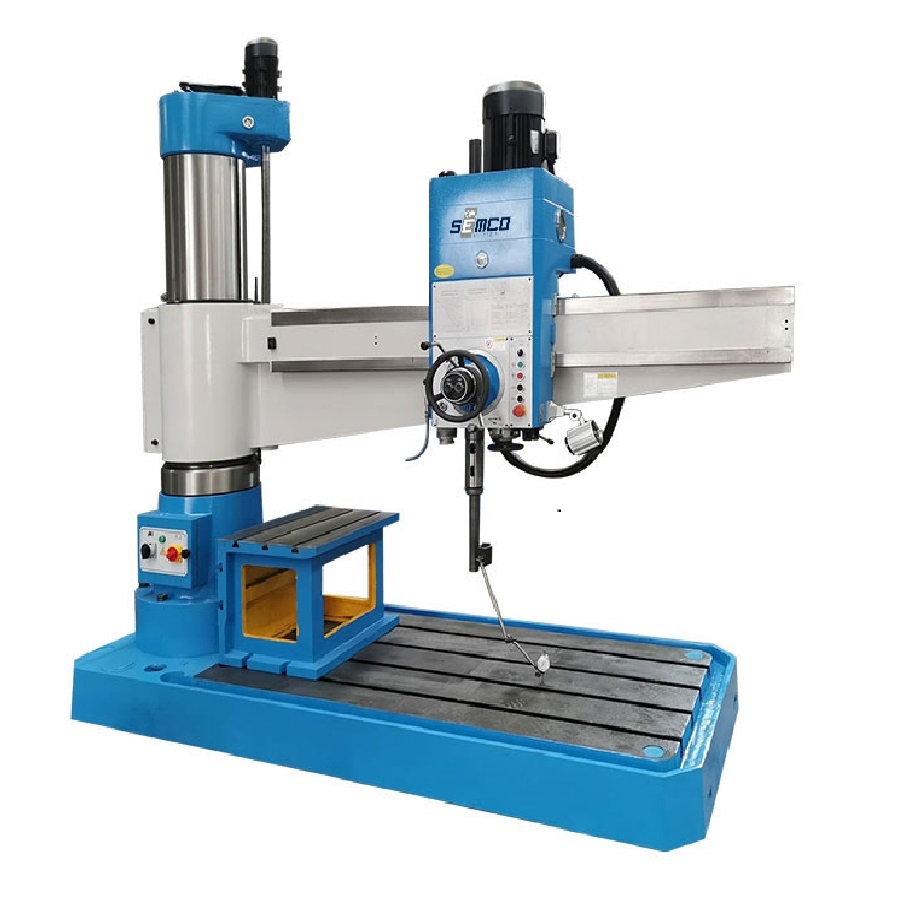 We have a vast experience selling radial arm drilling machines for many years and we have a wealth of knowledge in production methods. These machines are built to a traditional design to be strong and reliable. With sizes from 32 to 80mm capacity and a range of arm lengths we have the machine for you at an affordable price. The clamping mechanism is fully hydraulic giving great stability and control.
Available with a range of sizes and options ready for your workshop.
Specifications and Prices