Semco MillDrill Machines.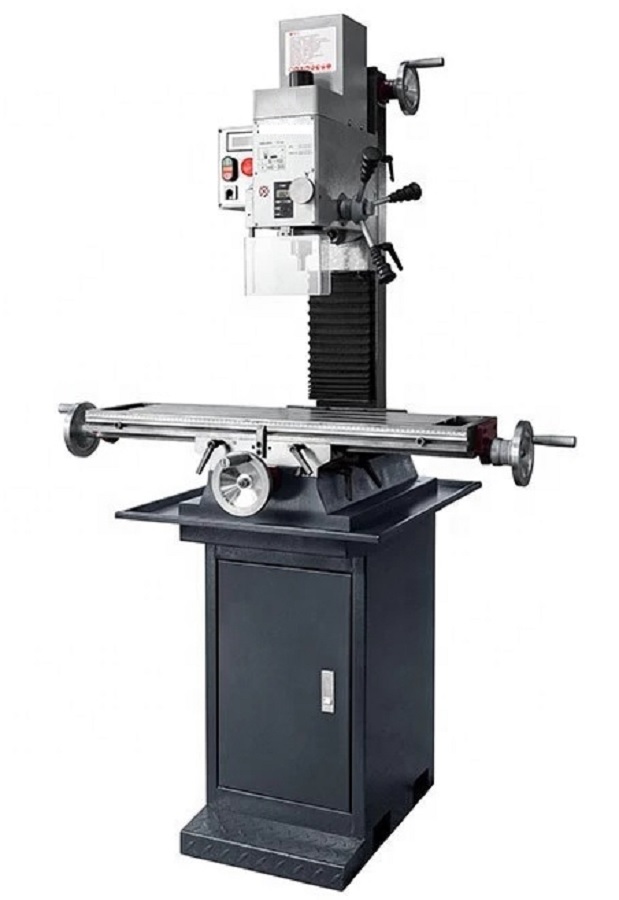 We are very proud of this range of milling drilling machines MillDrill and they have been a consistently big seller for many years, we have a very comprehensive knowledge in production methods. These machines are built to a traditional design to be strong and reliable. With variable speeds, power feeds, tilting head, compound table and coolant as standard makes these a great package. Standard items included, drill chuck, Machines in stock ready for delivery with a 3pin plug. CE & CA Marked.
Available with a range of sizes and options ready for your workshop. And 240V 1ph for ease of use and use in workshops without 3 ph.
With variable speed you can control the speed so to give you a better finish and a faster cut. The head will tilt to give you an angled cut or to drill an angled hole.
Specifications.
Milldrill Machines.
So to replace an old Bridgeport or Ajax mill these machines are ideal. Light and flexible in all milling and drilling applications.