Semco Horizontal Universal Milling Machines.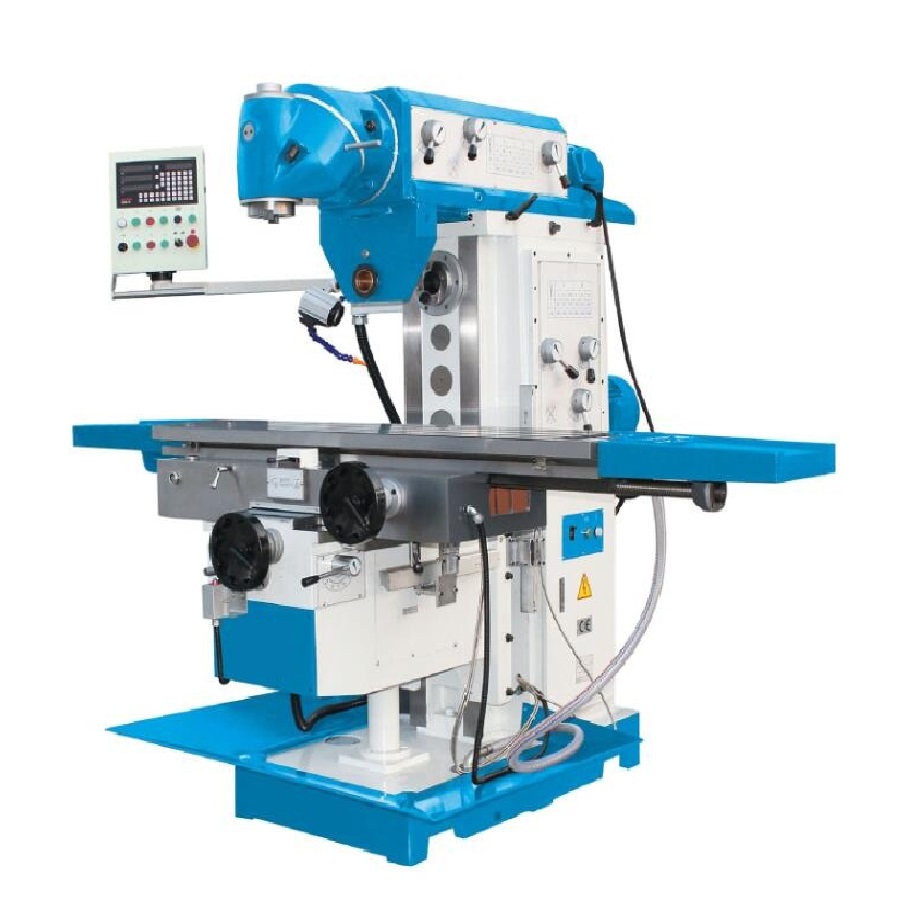 Semco is very proud of selling its range of Horizontal Universal milling machines and have had for many years been building on our experience and understanding of production methods. These machines are built to a traditional level to be strong and reliable. We have a wide range of options and sizes available with vertical and universal heads along with turret heads. All machines include 3 Axis DRO, LED Work-light, horizontal arbor. Options include, universal dividing heads, slotting heads etc. Give one of our engineers a call to discuss your requirement. CE & CA Marked.
These machines can be used for simple blocking up, gang milling, spiral milling, drilling , boring, gear cutting to mention but a few applications.
Available with a host of options. We can supply the machine to your requirements at a price that is very competitive.
Specifications.
Because we have been supplying milling machines since WW2 we understand what and why a type of machine is required. Universal mills can do all sorts of work like horizontal block milling, horizontal gang milling, grooving, slotting, face milling, drilling, spiral milling, gear cutting to mention but a few. Fitted with cutter guards and electrics to cover CE CE & HSE requirements.
The universal part of this should refer to the table being able to swivel, but now days it refers to a machine that can do more than one job. Vertical & horizontal with options of dividing heads, slotting heads, universal heads to mention but a few.
Our UM 1500 is a vertical milling machine with a universal head so can be used like a Boko F3 for more universal type work. It has a big capacity so you can machine 4 sides of a cube in one set up.
Delivery & Installation.
Our delivery companies can deliver your machine and offload it with a variety of ways. Then either drive it in with a versa lift or skate it in to position. Then once its there our fully trained engineers will level and commission it. Once this is done we will train you in its operation.