Semco Pedestal Drilling Machines.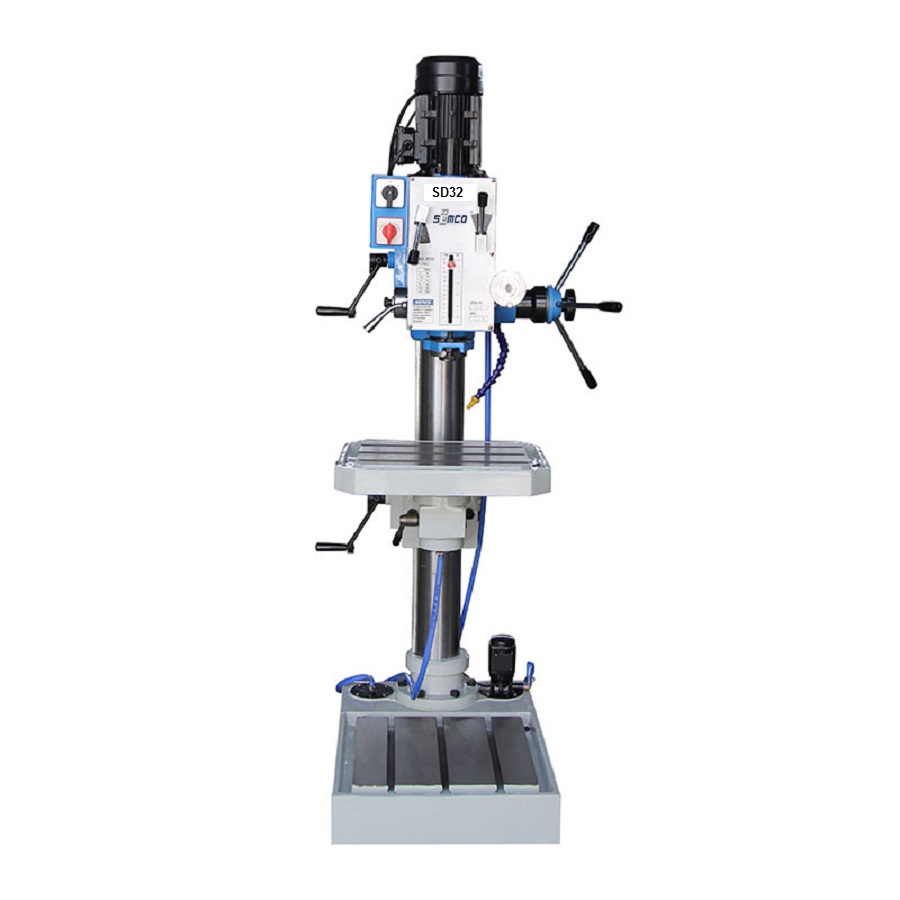 Semco is very happy to be consistently selling pedestal drilling machines for many years, and as a result have a mountain of experience in production methods. These machines are built to a traditional design to be strong and reliable. As standard with power feed to the spindle, coolant, rotating tee slotted table and base. Options of compound table for light milling or precision drilling. We have machines in stock ready to go, so give us a call. CE & CA Marked.
Available with a range of sizes and options ready for your workshop.
Gallery.