Masterturn Flat Bed CNC Lathes.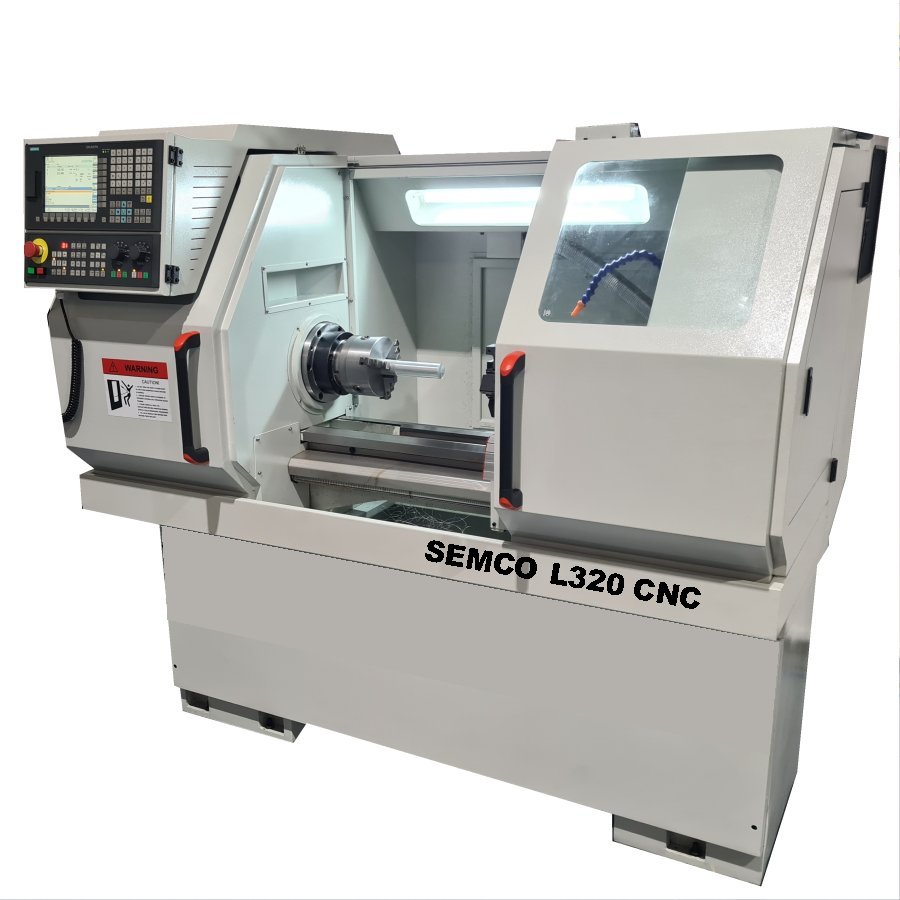 Semco has been consistently selling flat bed CNC lathes for over 30 years and we have a vast experience in how to achieve the best results from our machines. From our Mini range with 210 mm swing x 400 mm all the way up to 2,100 mm swing x 8,000 mm we cover it all. Give us a call and talk to one of our engineers.
Options Include.
Controls from Fanuc, Siemens, Fagor to suit your requirement. These machines can have standard or power chucks & tail stock, 4 station automatic tool post, 6 or 8 station turrets, bar feeds. CE & CA Marked.
Specifications.
With a range of applications this machines can be a cheap production machine all the way through to a machine for precision one offs. When you program a radius or a diameter the lathe will do whats its told to accurately. Not so easy on a manual lathe. With some of our smaller machines very competitively priced its easy and cost effective to produce super precision parts with ease. Add a bar feed and you are in production. Give us a call or email us to discuss your requirements and we will do our best to help.
Delivery and Installation.
Our delivery companies can deliver your machine and offload it with a variety of ways. Then either drive it in with a versa lift or skate it in to position. Then once its there our fully trained engineers will level and commission it. Once this is done we will train you in its operation.