Slant Bed CNC Lathes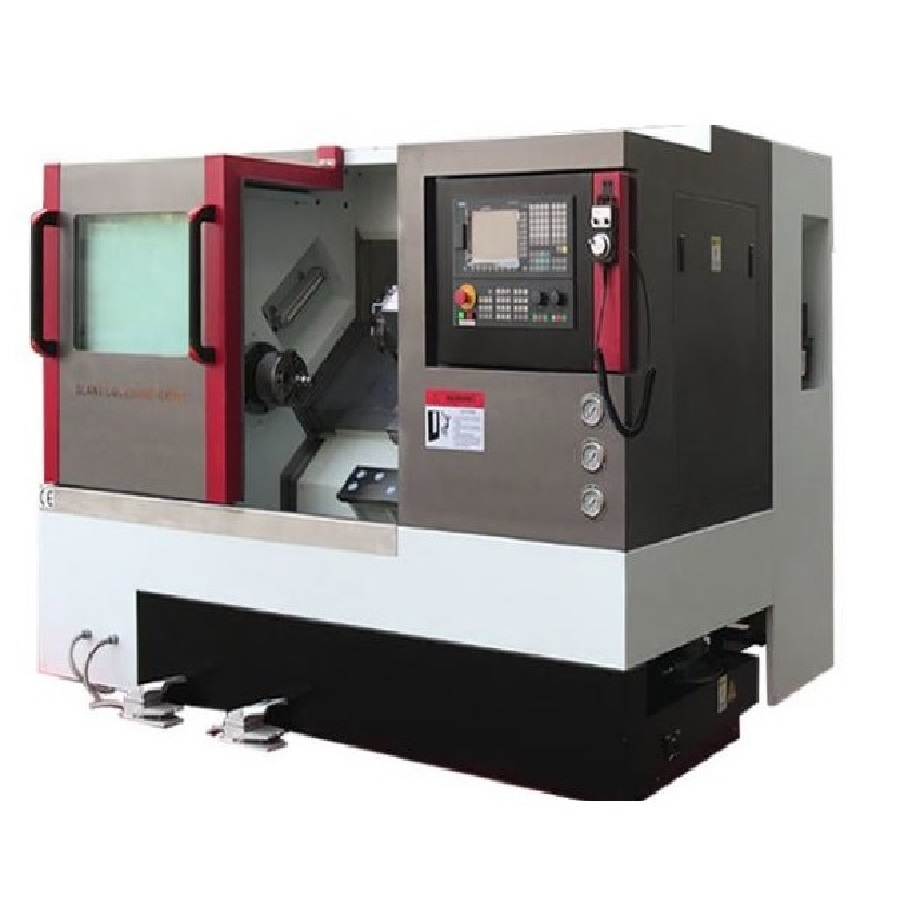 Semco's range of updated  slant bed CNC lathes are the affordable solution to your production needs. Full cast 45 deg construction to give high cutting performace and stabillity. Power Chucks and tail stocks as standard. Fanuc or Siemens control options.
Available with Siemens or Fanuc control options.
Specifications and prices.
Axis Drives
All the axis are AC servo driven motors from Fanuc or Siemens onto C3 high precision HiWin ball screws. With the slides running on linear rails from HiWin to give smooth precision running. Our machines are then Renishaw laser calibrated to give results below 0.005mm accuracy, so to make your parts more accuratly.
Slant Bed CNC Lathe Design
So to avoid the build-up of swarf on the bed of a lathe the slant bed cnc lathe was invented, allowing the swarf to fall into the bed of the machine. So this means finished parts could also fall or be picked up by a parts catcher leaving less marks or damage on the components. Because of this new design the beds could be heavier and more rigid to aid tool life with more rigidity. Also Linear rails could be used hidden behind the sliding guards aiding speed and cut finish.
Delivery and instalation.
Our delivery companies can deliver your machine and offload it with a variety of ways. Then either drive it in with a versa lift or skate it in to position. Then once its there our fully trained engineers will level and commission it. Once this is done we will train you in its operation.