Semco Manual Guillotine Shears.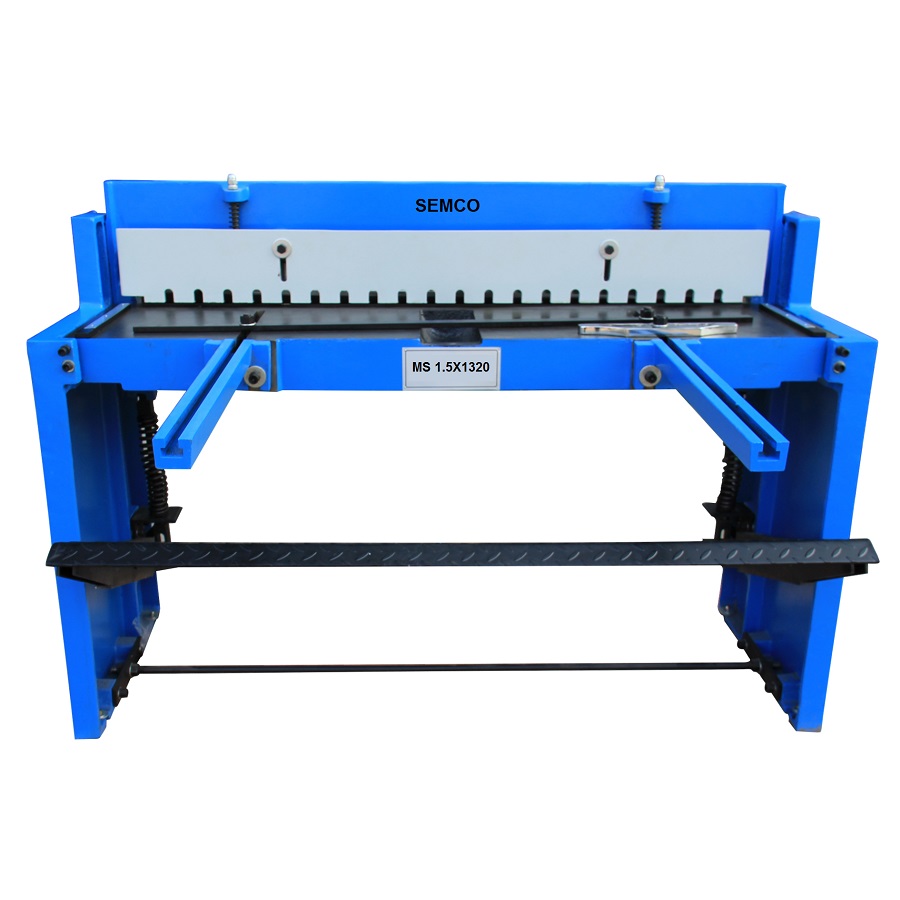 Semco would like to introduce the updated and cost effective range of manual guillotine shears. These high quality shears can be used to cut all types of materials from plastic to steel.
Because you need both hands to hold the sheet the cutting action is operated by a foot operated treadle. So makes this a great machine in any workshop. CE & CA Marked.
Available with a choice of sizes.
Specifications.